I'm calling April the My Hero Academia month because the 3rd season of the anime premiered and 9 out of the 13 things I read this month are part of the manga series. I know, I did say that I will not rely on manga to pad my GoodReads numbers. But that doesn't mean I will curb my manga consumption. Guys, BNHA is an AWESOME series. Read it. Watch it. You won't regret it.
I finally started with the Starcrossed trilogy. I have all three books but I found them readily available as audio books from Overdrive so I thought I would just do it. I've been saying that I'll read this series for actual years. More on what I thought of that in the wrap-up part.
Work like is still kicking me down but my fangirl life is looking pretty good. I'm planning to do something crazy and kind of selfish but it'll be around September, my birth month so I guess that will be a birthday gift to myself. Nothing is set in stone yet but I'm stupidly excited for it and I hope I can make it work.
---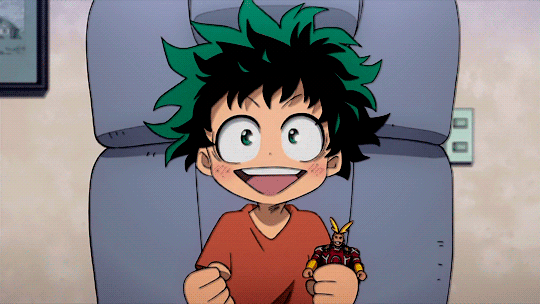 TOTAL BOOKS READ: 13.
Let's start with Boku No Hero Academia by Kohei Horikoshi.


Volume 5 – I don't know what to feel about Bakugo. He takes out his insecurities on Deku (and in a way, Todoroki) but he never addresses it to himself. Like does he even know why he's always after Deku while Deku is so caring for him and willing to talk things out. Todoroki just ignores him and I think he's just waiting for Bakugo to figure it out himself. I don't know. He's definitely not in my favorite characters list. However, his seiyuu is waaay up there at the top! 5/5 stars.
Volume 6 and 7 – If I remember correctly, these were the last volumes of season 2, right after the final exam. I enjoyed the other teams more than the Deku x Kacchan vs All-Might arc. It's been a while since a manga got me excited about "side" characters. 4/5 stars for both.
Volume 8 – Ah, this is where the 3rd season starts. I loved seeing Class 1-A having fun and acting like the kids that they are… then flipping the switch and becoming awesome heroes-to-be. 4/5 stars.
Volume 9 – It was "holy crap" one right after another. This is where we are currently in the anime. And even though I already read through what I think is the entire season, it still gets me so excited. Holy crap. 5/5 stars.
Volume 10 and 11 – I think this is where Season 3 ends. If it is, WOW. I gave Volume 10 4 stars and Volume 11, of course, 5/5 stars.
Volume 12 – Kaminari is the star of this filler volume. 4/5 stars.
Volume 13 – This is the last one, I promise. My favorite thing about Bakugo is the fact that he doesn't care if Deku calls him "Kacchan" in front of everyone. 4/5 stars.

Gauntlet by Holly Jennings. I loved Arena. I bought this book at full price right after I finished the first book. But it took me a while to get to this one for… reasons. I don't know why. Until I just gave in and listened to this on audio. In fact, Arena was my first ever Overdrive transaction. I loved this one too. It was intense. I actually finished this while watching an eSports tournament on Twitch. I read the first book while at EVO so it's so fitting. 4/5 stars.
Bad Romeo by Leisa Rayven. The whole series is on audio on my Overdrive system. I thought I was going to love this. This was one of the first NA books that captured my interest. It's in a theatre – school and Broadway – setting. But, I don't know… I hated all the characters. Especially the lead ones. 3.5/5 stars.
Broken Juliet by Leisa Rayven. Of course, I'm a glutton for punishment. I continued on with the 2nd book. And I regretted it. It almost sent me to an audio book slump. There were days when I didn't even listen to a minute of this because I would remember how I despise Ethan Holt and how Cassie Taylor annoys me. I will hold off on reading the 3rd book. I need to purge Ethan's brand of possessive alpha maleness from my system. 2/5 stars.
Orphan Monster Spy by Matt Killeen. Definitely one of the best books I've read this year so far. I've been so interested with Holocaust/WWII books since high school. I loved the Wolf by Wolf duology by Ryan Graudin and have planned to read the Prisoner of Night and Fog duology by Anne Blankman. I saw a sample chapter book of this at Vromans one day and I was intrigued. For sure this book is just the beginning of a series and I can't wait to read more of it. 5/5 stars.
STATS:
3327 pages
9 manga, 3 audio books
---
If I'm not mistaken, I only bought three books in April: The Last of August paperback by Brittany Cavallaro, Obsidio by Amie Kaufman and Jay Kristoff and the paperback Winter by Marissa Meyer. I already read Winter. I know Obsidio will take me mere hours to read. I don't know why I haven't yet LOL.
And oh, I'm doing a TBR!
I reading Into the Drowning Deep by Mira Grant and I'm about 3 hours away from finishing. I will buy a physical copy when I see a price that agrees with me. Then I started Birthday Girl by Penelope Douglas last night. I will also continue with the next book in The Conqueror's Saga, Now I Rise by Kiersten White, probably by audio book also. (I have hardbacks of both books signed so if I see the 3rd one signed, I'll get that one too.) I'm trying to pace myself with the rest of the BNHA volumes so I think either I start a new series or continue on with Gakuen Babysitters.
Other than that, my reading life is good. I hope yours is, too.